Faux Calligraphy Practice Sheets: Lowercase Alphabet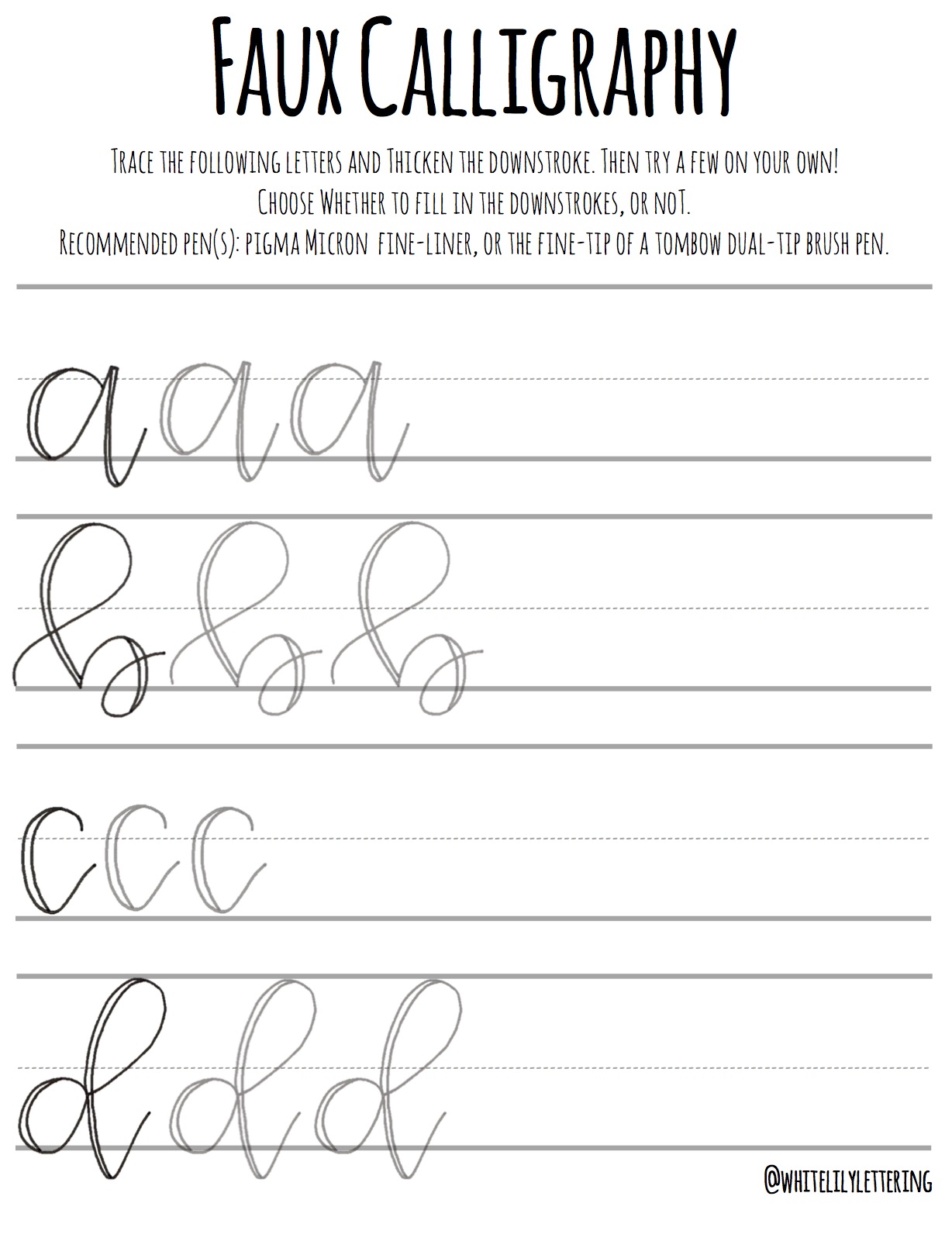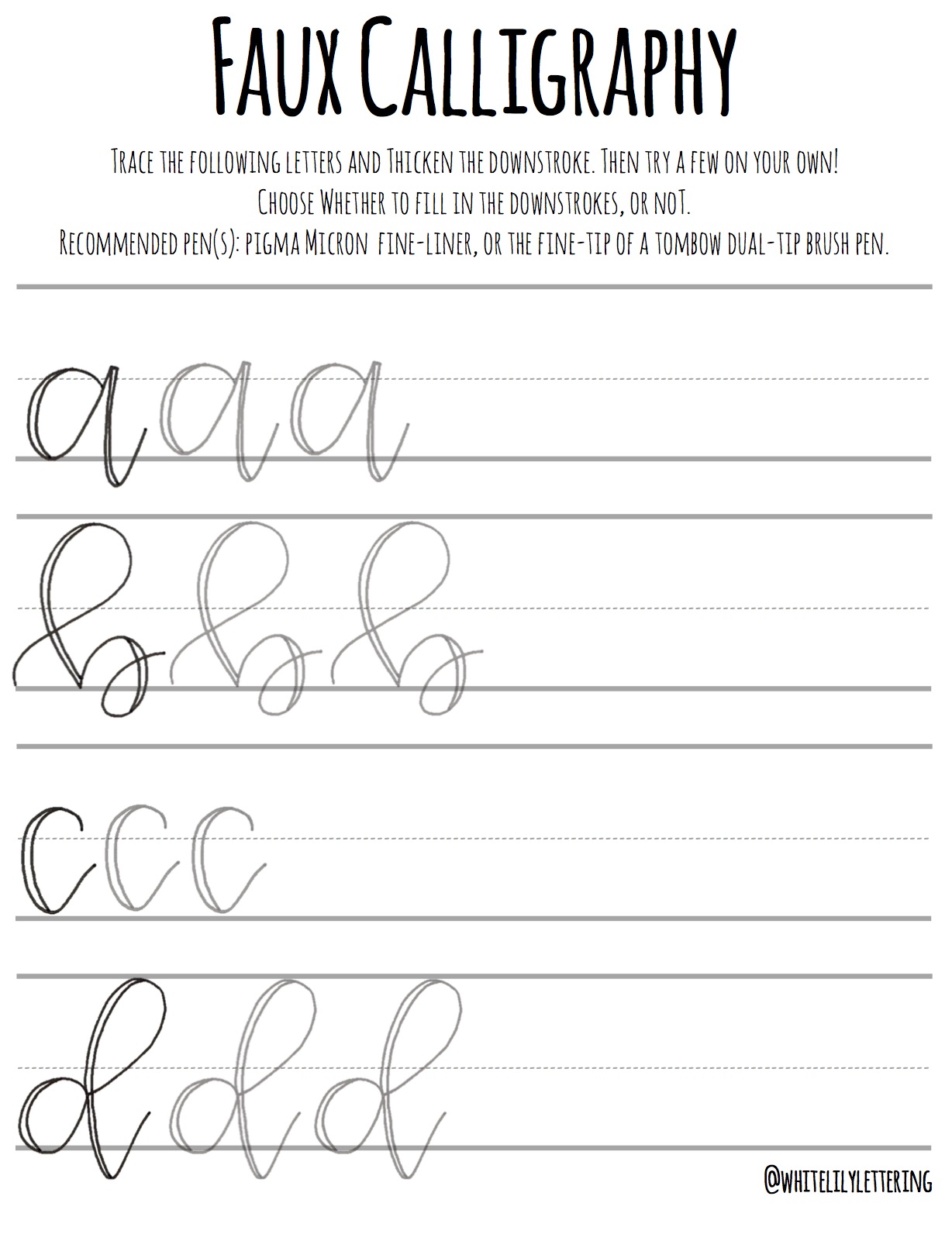 Faux Calligraphy Practice Sheets: Lowercase Alphabet
Are you interested in trying faux calligraphy? Give these practice sheets a try!
This PDF package includes the whole lowercase alphabet with letters to trace, some space to try your own, and some blank spaces at the end for extra practice!
Keep an eye out for practice sheets on the uppercase alphabet and connecting letters coming soon!